Security: 19 May 2022
Following a couple of attempted break-ins in the Leeward area, please ensure that you remain vigilant and keep all doors and windows locked as well as cars.  Police were called, and hopefully, they will catch the culprits responsible.
====================================================Port Mandurah – 30 Years Making a Community
Have you collected your complimentary book "Port Mandurah – 30 Years Making a Community"?

Books are available for collection or purchase starting this Saturday 9 April from  10:00 – 10:30 am.

Each household in the Port Mandurah Boundary – is entitled to 1 copy of this book. Extra copies can be purchased for $20.

Please text 0423104 807 or email kerriea380@gmail.com for collection details.

======================================================
PMRA Meeting with Lisa Munday MLA
On Friday 25/3/22 a group from your PMRA comprised of Jim Booker, Steve Zielinski, Peter McGuire and Dr Peter Hick (past PMRA President) had a very productive meeting with Mrs Lisa Munday MLA for Dawesville.
The three main agenda items were automated sand by-passing, jetty licensing, and canal boat traffic management.
PMRA believes that it is time to review and seriously plan for a long-term automated sand bypassing system to be installed at both the Mandurah River mouth and the Dawesville Channel entrance. Previous indications show this to be a feasible and efficient prospect with high initial capital investment but low recurrent cost. We believe that a permanent automated system at the river mouth would maintain a safer navigable passage into the estuary promoting Mandurah's waterways as a viable year-round tourist destination to the fleet of larger, high spending, vessels from Perth and Fremantle. In the light of the CHRMAP report, we feel it is now appropriate to advance this, and believe a sum of $250,000 from State, Federal or local government sources would enable a feasibility and implementation plan to be commenced.

Transfer of Jetty licensing from DoT to CoM.  Despite agreement from successive government ministers since 2008, intransigence and obstruction from DoT have prevented this practical and sensible action.  PMRA again would like to see this long-overdue change enabling more effective management of the canal waterways precinct clarifying effective responsibility.

Boat safety, traffic risk management and signage are currently an ad-hoc arrangement with responsibility being vaguely shared by DoT, water police, CoM and PMRA. Clarification is urgently required particularly with the increasing traffic.
On your behalf, as a PMRA member, the above summary letter was forwarded to the City of Mandurah Mayor Rhys Williams, Deputy Mayor Cr. Carolyn Knight and Cr. Ryan Burns with the invitation to meet to discuss these matters further.
=================================================================
OzFish Unlimited is offering PMRA jetty owners the opportunity to grow their own mussels with their "Pimp my Jetty" project. This OzFish project is in conjunction with but separate from the current Mussel Gardening Project with the same desirable endpoint.
The Peel-Harvey Catchment Council supports the PIMP MY JETTY project through funding from the State Government's Royalties for Regions Program, Recfishwest, BCF and Lowrance.
=================================
TV "no signal" and a blank screen
If you are experiencing this problem please go to the following website https://www.lbnco.com.au/tv-support/ and lodge a form and someone will get in contact with you to assist.
================================================================
Key dates for the program are
February 2022 – Recruit gardeners, make up baskets.
Late February – Hold workshops for new gardeners (Dates to be advised, we would gratefully welcome any previous participants to come and give a talk at the workshops!)
Early March – Handover of mussel baskets to the gardeners at the Port Bouvard Yacht Club. (Dates to be advised)
March-October 2022 – Monitor and grow mussels.
October 2022 – Mussel Muster and transfer of mussels into the Peel-Harvey Estuary shellfish reef sites.
Please email your interest to richard.campbell@tnc.org and Theo and the Bindjareb rangers look forward to seeing you in 2022.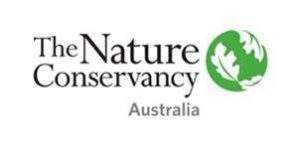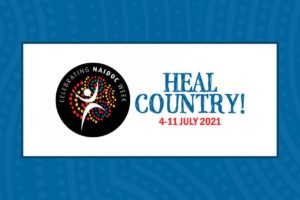 ==========================================================
Justice of the Peace
The Hon Mike Board OAM who lives in the Port Mandurah area is a JP.  Should you require his services he can be contacted during business hours on Ph 0412 022 266 or email mikeandjoboard@gmail.com.
======================================================
IMPORTANT COVID UPDATE
This latest update, Jan 20 2022, by Prof Grant Waterer will help dispel some Covid fear.
Grant Waterer COVID update January 2022 – YouTube
=========================================================
Tourism Position Statement
These consultations provide the opportunity to comment on the Western Australian Planning Commission's draft Position Statement:
Planning for Tourism and associated Guidelines.
It also provides an option to comment on the State-wide registration scheme which is being implemented by the Department of Local Government, Sport and Cultural Industries.
The Position Statement, which proposes changes to how short-term rentals are treated through the planning system, runs in parallel with the proposed registration scheme.
You should make comment using Survey 1 below if you are interested in giving feedback to how a future registration scheme could function in WA.
You should provide comment through Survey 2 below if you are interested in whether some forms of short-term rentals should be exempt from requiring development approval, and/or how short-term rentals are defined in the planning system.
Opened 6 Dec 2021           Closes 7 Mar 2022
A Christmas Message from PMRA President Jim Booker
Thank you to those that brighten our lives by putting up Christmas Lights. This year is better than ever with the whole of Mandurah joining in, making our City the Capital of Christmas.
We encourage you to observe the traditional 12 Days of Christmas by leaving your lights on until about 10.30pm at least until 6th January.
With the enormous increase in Christmas Lights tourists this year, maintaining this tradition guarantees the best possible result for the Rotary Wishing Well which raises thousands of dollars for local charities. Visit their JustGiving page. This year we have the added bonus of the canal tour operators contributing towards four St. John's automatic external defibrillators to be installed in Port Mandurah.
I'm sure that these worthwhile causes, combined with the knowledge that many thousands of families enjoy our magnificent light display, will strengthen the Mandurah Canal Christmas Spirit and maintain a traditional Christmas Calendar.
As always, Mandurah Cruises are running their Christmas Lights Competition & People's Choice Awards and will be generously hosting a Thank You Beach Party and Awards Ceremony after Australia Day.
Below is a thank you video from Mandurah Cruises.
---
Port Mandurah – 30 YEARS – Making a Community
This is the title of the book that was written for PMRA in 2019: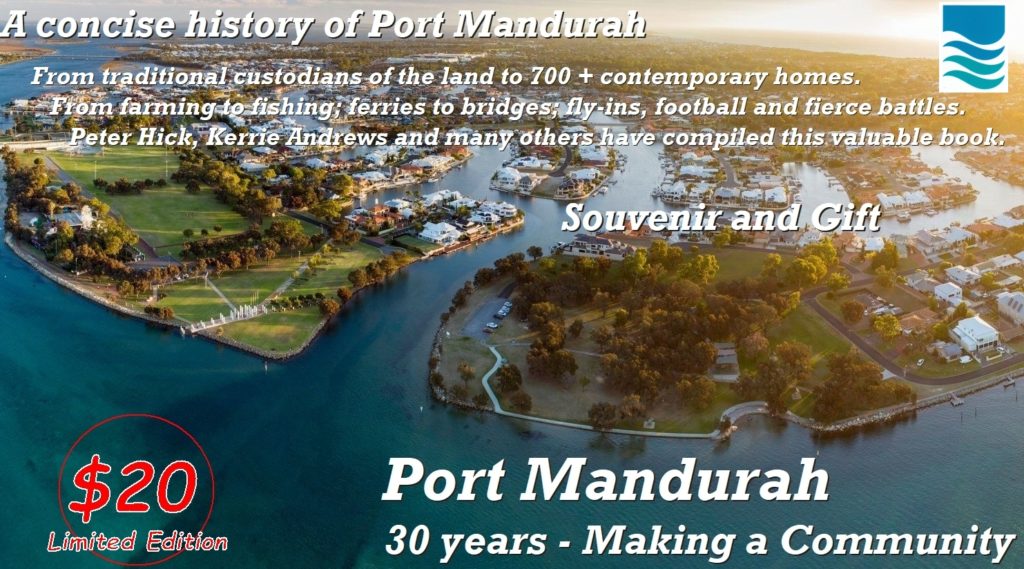 Each Port Mandurah household may have one of these books for free! Visit us on Facebook for pick-up details. Extra copies are $20 each.
Please bring proof of residence, and pass this information to your friends and neighbours (who must be current ratepayers within the Port Mandurah Boundary) as we don't have everyone's email addresses.
---
PMRA Committee Vacancies
If you're a Port Mandurah resident and care about your neighbourhood, please consider joining the committee. We meet every 6 weeks or so for a couple of hours, on a day/time to suit all committee members.
You don't need any specific skills, just a willingness to work as part of a team, and a commitment to attend at least 50% of the meetings.
For more information please contact us.
---


The Friends of Samphire Cove meet on the last Sunday morning of each month at 9.00am to take care of this A class nature reserve in Wedgetail Retreat (down Leisure Way).
If you would like to help the Friends on an occasional or regular basis, just turn up or visit their website for more information
mehg.org.au/samphire-cove
---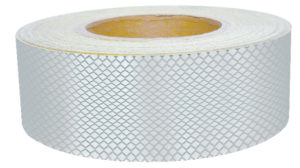 Reflective Tape
If you would like some free reflective tape for your jetty poles, please contact us to arrange pick-up.
Also available at our AGM and other events.
---
Sutton Farm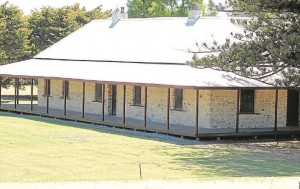 Sutton Farm is a heritage-listed place dating from the 1860s comprising a homestead building, single men's quarters and a barn, as well as significant trees. The development plan was adopted in 2017 subject to certain modifications.
---
Dredging
To keep the entrances of the Port Mandurah canals open it has always been recognised that some degree of dredging would be required and that is why we have a reserve account within the SAR structure to pay for periodic dredging and annual surveys of accretion.
Since the agreement that was made in the 1990s, there have been significant changes in the estuary circulation patterns and sediment sources, e.g. the Dawesville Channel, the regrowth of Fairbridge Bank, and issues with sand bypassing at the Northern Entrance. These have altered the rate of siltation of the entrances which were originally estimated to require dredging every 5 years.
Here are the latest hydrographic surveys (November 2017) showing the water depths at both entrances to the main canal: 

•  To view the Department of Transport's coastal engineering assessment and recommendations regarding the formation of sand bars outside the Mandurah entrance channel please click here.

Jetties
Canal properties in Port Mandurah have a designated jetty envelope located within the mooring envelope of the property.
Provided that the proposed jetty is within the jetty envelope and complies with the City's Local Planning Policy 4 relating to Canal Waterways Structures  LPP4 then a Development Approval (i.e. a Planning Approval) is not required.
A Building Permit is needed prior to construction specifying the dimensions and the shape, i.e. finger shaped, 'T' shaped, 'L' shaped or land backed. Most jetty companies will submit this Building Permit Application to the City on your behalf.
You will also need a Jetty Licence from the Department of Transport. PMRA is advocating for a transfer of  jetty administration to the City of Mandurah. We believe that the City already does most of the work and could receive over $300,000 revenue per year.
---
Speed Limits in Mary Street
There is a section of Mary Street where the speed limit increases from 50km/h to 60km/h for a short stretch. PMRA supports the residents in this locality to have the speed limit reduced to 50km/h. If you would like to add your name to the petition being organised by Ted Ion in Baruna Court, please click here.
---
Litter
PMRA has several volunteers who, whilst out walking, regularly pick up litter in the precinct. On Clean Up Australia Day in March, the committee and a few friends collected dozens of bags of rubbish; a few of whom are pictured below. The City of Mandurah pays PMRA $650 a year for keeping the streets of Port Mandurah clean.
Our thanks go to John Randall who picks up rubbish on a twice daily basis.