High Tea at The Little Blue Wren Farm
********SOLD OUT********
High Tea – Friday 6th May @ 1.30pm
The Little Blue Wren Farm is a tranquil retreat set amongst beautifully landscaped gardens with abundant birdlife from Black Cockatoos to the adorable little Blue Wren. The parrots come in to feed throughout the day, and Kangaroos often graze a few meters from the homestead.
Enjoy a delicious high tee at $45.00 per person consisting of 6 savouries and 6 sweet items and endless cups of tea with a choice of 11 different varieties.
Browse the gift shop with everything from hand cream to fine bone china plates, mugs etc., as well as homemade jams … the list goes on!
Get a group together and drive the½ hour to Linda's tranquil farm at 42 Holmes Road, Lake Clifton, for an enjoyable and relaxing afternoon. With Mothers Day on the Sunday, enjoy an early day out!
Please RSVP to info@portmandurah.com.au by 30th April confirming your attendance and transferring $45.00 per person to the PMRA Account:
Bendigo Bank BSB: 633000 Account No: 136986080 quoting your name/s as a reference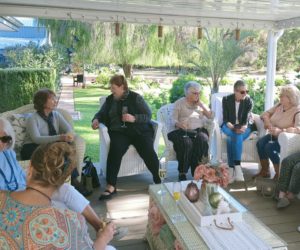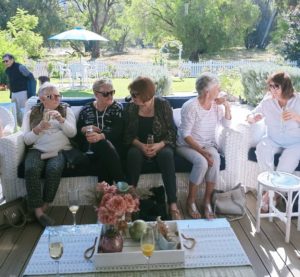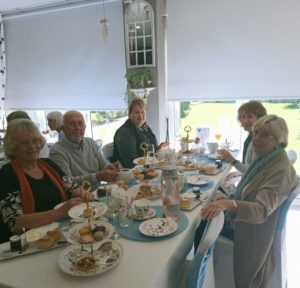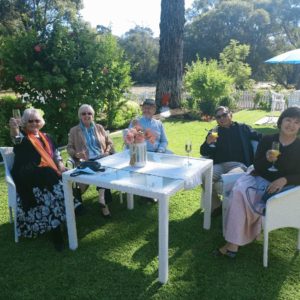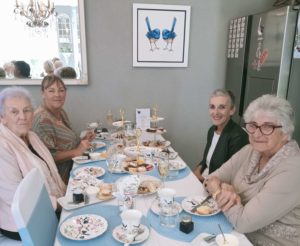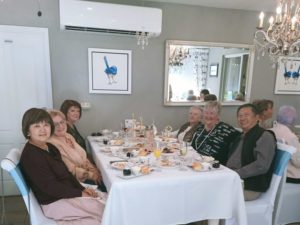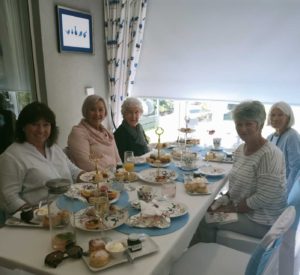 Our first social event for the year is on Thursday 17th March cruising around the estuary and canals for 2 hours enjoying platters of cheese, pate, fruit, crackers, dips, hot cocktail food and 2 glasses of complimentary wine, beer or soft drinks for $38.00 per person.
Guests over 18 are welcome to attend.
As numbers are limited please do not delay in replying RSVP to lynbayens1@hotmail.com or by the 3rd March 2022. *****SOLD OUT*******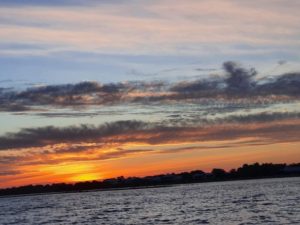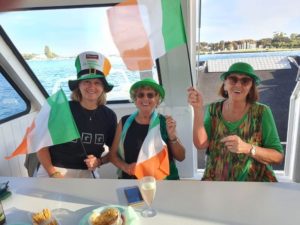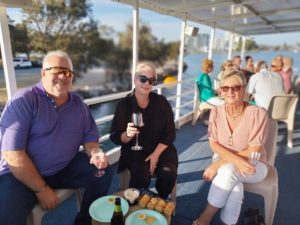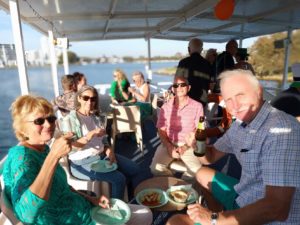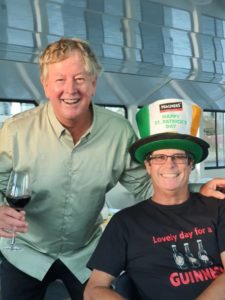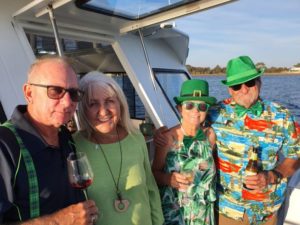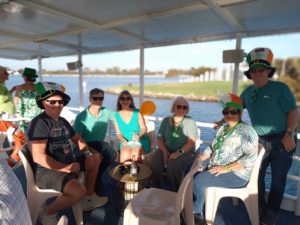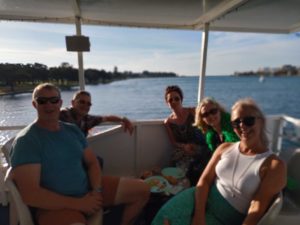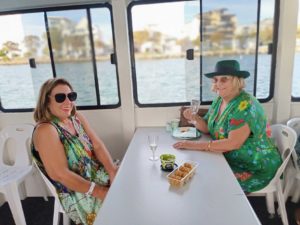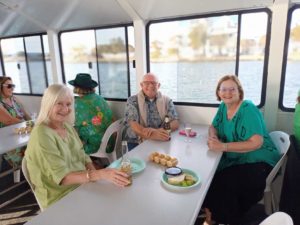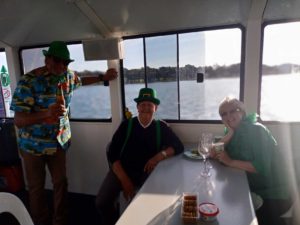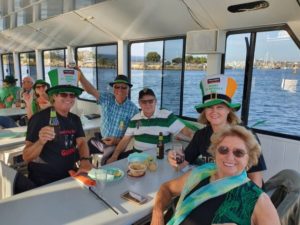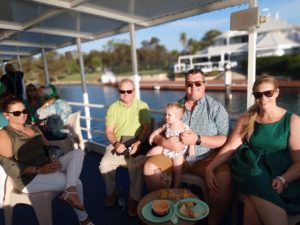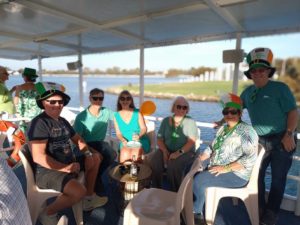 ********************************************************************************************
Mandurah Canal Christmas Lights Thank You & Awards
This night is to thank the residents who provided spectacular Christmas lights and decorations that delighted the out of town tourists and locals who visited our lovely canals during the festive season.
When: Sunday 6th February from 4:30 pm to 7 pm at the Old Mandurah Yacht Club in Halls Head.
PMRA-Thank-you-party-invite-2022
Please RSVP to this email (natalie@mandurahcruises.com.au) with your name, home address and the number of attendees by Monday 31st January.
______________________________________
SANTA AFLOAT 2021
Santa and his team kept their promise
Thank you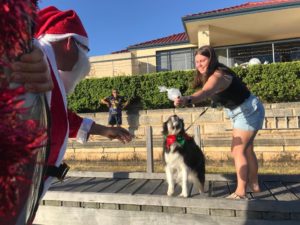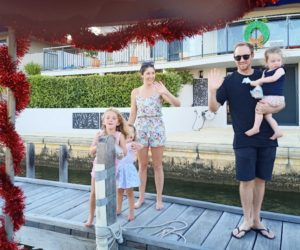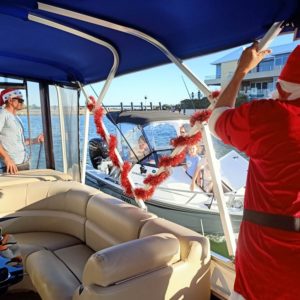 ———————————————
SANTA AFLOAT 2021
Lollies purchased and bagged ready to be distributed to Port Mandurah  children and canine friends.
Be on your jetty and keep a look-out for Santa and his helpers in Santa's boat on
Friday  24th December between 5:30-7:00pm.
Don't forget to listen out for Santa ringing his bell!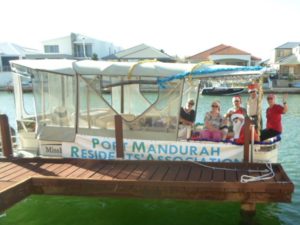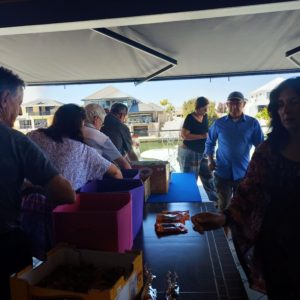 ———————————————————————————–
Department of Local Government, Sport and Cultural Industries.
 proposes changes to how short-term rentals are treated through the planning system
Find links under NEWS
———————————————————————————
 CHRISTMAS LIGHTS ON THE WATER

Every year Port Mandurah Residents put on a magnificent Christmas Lights display.                                                                       2021 will be no exception, the famed 'Venice' of W.A. will come alive with 'Vegas' lights everywhere.
  If you love all things Christmas, then you won't want to miss the Mandurah Christmas Lights. 
=======================================
SANTA AFLOAT 2021
Santa's helpers have been very busy noting who's been naughty and who's been nice.  Santa has been busy practicing his lolly bag bowling skills so that he and his helpers are  able to deliver lolly bags on Christmas Eve to children on the canals and Smakos to their canine friends.
Your role is to spread the word and keep a look-out for Santa and his helpers in Santa's boat on
Friday  24th December between 5:30-7:00pm.
Don't forget to listen out for Santa ringing his bell!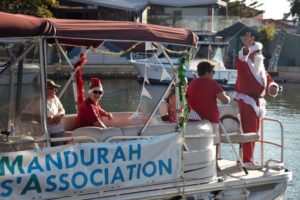 Wishing you a very Merry Christmas and a Happy New Year from everyone at the Port Mandurah Residents Association.  We thank all the hard working volunteers and generous sponsors who contribute to and help at this event.
===========================================================
Now Fully Booked…. 27 Nov  @ Mandurah Country Club

Save the Date….for our Annual General Meeting on Thursday 6th May 2021 at 4:30 pm at Mandurah Offshore Fishing & Sailing Club with special guest speaker. Details to follow.
Port Mandurah Residents Association Dinner Dance
We have the pleasure  of inviting you to the Port Mandurah Residents Association Dinner Dance, to be held on the 29th May 2021 at the Mandurah Country Club. The fabulous Rewind Duo will be there to get you all up dancing to some classic 60's, 70's & 80's hits.
Get a group together and enjoy what will be a wonderful evening of wining, dining & dancing!!
Please respond on the PMRA Dinner Dance reply form link below advising of any dietary requirements or tables you wish to be seated at. We look forward to seeing you there….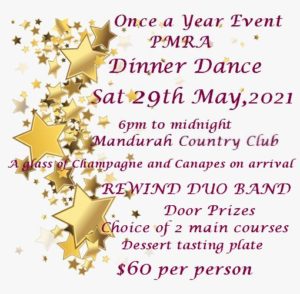 PMRA DINNER DANCE REPLY FORM[12226]
Annual Electors Meeting
The City of Mandurah's Annual Electors Meeting will be held at 7.00pm Monday, 1 February 2021 in the Council Chamber, 83 Mandurah Terrace Mandurah to discuss the Annual Report and Financial Statements for 2019/20 and any other general business.
Members of the public are invited to attend. Copies of the 2019/20 Annual Report and Financial Statements are available for viewing on the City's website www.mandurah.wa.gov.au
Santa Afloat
Santa's helpers were busy again this week getting ready for Santa to deliver lolly bags on Christmas Eve to children on the canals.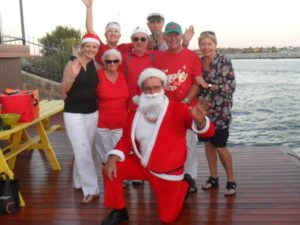 Please spread the word and keep a look-out for Santa and his helpers in his boat on Thursday 24th December between 5:30-7:00pm.  Don't forget to listen out for Santa ringing his bell!
Have a very Merry Christmas and a Happy New Year from everyone at the Port Mandurah Residents Association.  We would also like to Thank all the volunteers who contribute to and help at this event.
---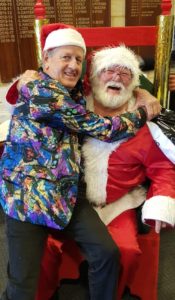 Annual Christmas Function You are invited to the PMRA Xmas Dinner on Sunday 13th December at 6.00pm at Mandurah Offshore Fishing & Sailing Club.
$50 per person includes a two-course meal, a welcome drink upon arrival and a greeting from Santa, who is available for selfies!
• Tables of 8-10 • Door prizes •
• Plenty of parking or come by boat •
View the revised menu and download the booking form.
Special diets can be catered for if advised well in advance.
RSVP by 4th December to lynbayens1@hotmail.com
This function is for Port Mandurah residents over 18 and their guests.
**** UPDATE ****
What a great success this years Annual Christmas function was!  We would like to thank those who came along to the event and we had a great turnout this year with 105 members!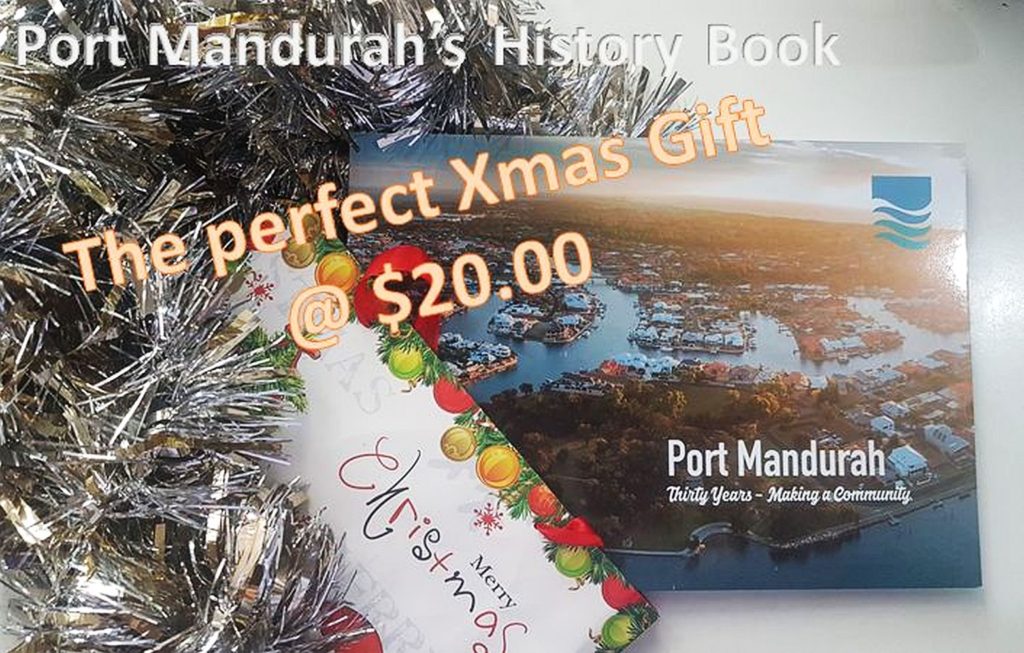 ---
First Aid Information Demonstration
30 members attended this two-hour session by St John Ambulance on 6th November at Halls Head Parade Community & Sports Facility at the subsidised cost of $15. The demonstration was designed for mature groups who wanted an introduction or basic refresher on first aid knowledge and skills.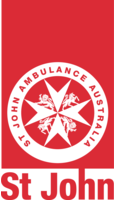 We also learned that in an emergency situation, pinpointing your exact location can become difficult, so we recommend the St John First Responder App which sends your GPS coordinates to the operator when you call Triple 000 for an ambulance, speeding up the time it takes to confirm your location and dispatch and ambulance.

Thank you to Kerrie Andrews for organising this event.
NEW: We are fundraising for 4 St. John's AEDs – automatic external defibrillators – to be installed in Port Mandurah. Thank you to the canal tour operators who are contributing towards these.
---
Annual General Meeting
Our AGM on 10th September 2020 was well attended. Members enjoyed complimentary nibbles and a welcome drink upon arrival at the Mandurah Offshore Fishing & Sailing Club.
Copies of Port Mandurah – 30 Years Making a Community were distributed to households that had yet to obtain their free copy.
We elected a new committee: Jim Booker, Amy Johnson, Lyn Bayens, Peter McGuire, Bob Ballantine, Andy White and Steve Zielinski.
Six of these members are new to the committee which is very exciting. We hope they have lots of great ideas between them.
If you would like to send them YOUR ideas, now is the perfect time to do so. Please contact us.
Our special guest speaker at the AGM was Mandurah Mayor Rhys Williams who talked about Transform Mandurah and answered members' questions.
Here is a copy of the Annual Report. Members are also entitled to a printed copy of the Financial Report – available upon request.
Linda Thorpe has agreed to act as Secretary until the new committee meets on 15th October, which is when the President, Vice President, Secretary, Treasurer,  Sponsorship Officer, Events Coordinator, Santa Afloat Organiser and 3 Waterways Representatives will be appointed.
It's not too late to join the new committee and it's only a five-month term this year because the AGM is usually held in March. Please contact us for details.
If you have yet to obtain your copy of Port Mandurah – 30 Years Making a Community please check our Facebook page for the next collection date.
One free copy per household. Extra copies are $20 each.
---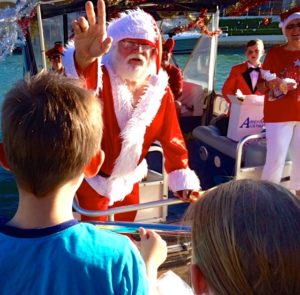 Santa on the Canals
Thank you to everyone involved in Santa Afloat on Christmas Eve; the organisers, the lolly buyers, lolly packers and sponsors, the barbecue host and helpers, the 3 boat skippers, 3 Santas and their assistants. We are very grateful to all the volunteers that help PMRA throughout the year.
Check out this 20 second video courtesy of PMRA resident Mia Lacy.
---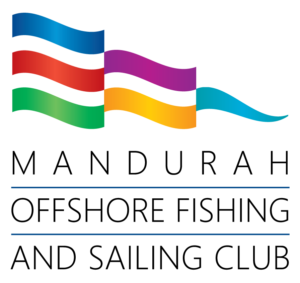 Christmas Party & Book Launch
63 residents attended the PMRA Christmas function on 15th December 2019 at Mandurah Offshore Fishing & Sailing Club.
We also launched the Port Mandurah History Book. View the photos here.
Every Port Mandurah household is eligible to receive one of these limited edition books at no cost, courtesy of PMRA.
Additional books are available at only $20 each; the perfect gift!
Keep an eye on our Facebook page to find out where and when you can collect your free copy. You will need to bring proof of address.
Please tell your friends as we don't have everyone's email addresses.
Also, encourage your neighbours to sign up to our newsletter for updates.
---
Hotham Valley Dining Carriage Excursion
47 Port Mandurah residents and their friends boarded the Hotham Valley Railway Restaurant Train on 29 November and enjoyed a rail trip and a sumptuous five course dinner.
Thank you to committee member Ross Gibbs for organising a great evening. View the photos on Facebook.
---
Car Rally to South Yunderup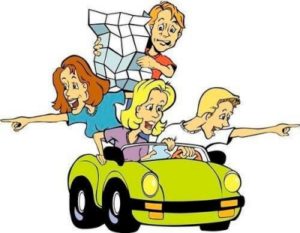 Thank you to everyone who participated in our first social outing of 2019; a pleasant self-drive tour through the Peel  on 20th January finishing at the Sandy Cove Tavern. It was an enjoyable event, despite the searing temperatures and the challenging directions! Special thanks go to Colin Lane of Lane Ford for sponsoring the prizes.
Thank you to our Social Committee for organising our enjoyable events. They're a fabulous way of getting to know our neighbours and meeting new people on the canals.
Our events are not fundraisers but are to encourage residents to be aware of PMRA as a body looking out for their interests. We are open to suggestions about organising different events at various times of the year. Please contact us with your ideas.
---
OTHER POPULAR EVENTS IN PORT MANDURAH :-
Australia Day Flotilla
On 26th January, Mandurah Offshore Fishing & Sailing Club runs the Australia Day Flotilla. This event is open to all members of the community and the format for each year is much the same: dress up your boat, gather off Doddies Beach and then proceed through the waterways of Mandurah.
---
Christmas Lights
Every December, Port Mandurah comes alive after dark with the most amazing Christmas lights display on the canals. Formerly a PMRA project, the Christmas Lights Competition is now in the capable hands of Mandurah Cruises who enlist the help of their passengers in carrying out the judging. Prizes are awarded to the winners with the best lights, in conjunction with Renee Hardman of The Agency.
For the winners of the 2019 Christmas Lights Competition please click here.
Our congratulations also go to the Mandurah Rotary Wishing Well for another successful year raising funds for local charities. Visit their JustGiving page.
---
PREVIOUS EVENTS:-
SunSmart IRONMAN 70.3
The Mandurah Ironman competition showcased the Port Mandurah Canals: